This event is sold out. Please join the waitlist below to be notified of open spots and upcoming events. 
AGoldPhoto and Lucky Dog Bark and Brew are hosting a Pet Photo Shoot Fundraiser for Humane Society Charlotte on Friday, August 25, 2017 from 5-8 pm
The photo shoot sitting fee for each pet is $35 and 100% of the sitting fee goes to the rescue. This event is part of AGoldPhoto's Pet Photo Shoot Fundraiser Road Trip. He is visiting 8 cities along the east coast with a goal to raise at least $4,000 by taking photos of 100 dogs or more.
The Details
The AGoldPhoto sitting fee is $35, which is fully donated to the rescue
You'll receive an online gallery with photos from the shoot to choose from within 7-10 days of your pet's photo shoot
Each edited digital photo is $20 
There is a minimum order of 3 digital photos
You'll be sent an invoice for the amount of digital photos you'd like to purchase through PayPal, which can be paid by credit or debit card if you don't have a PayPal account
Prints are not included, but can be purchased as well
Multiple Pets?
Each dog does require its own time slot. If you would like photos with multiple pets, photos can be taken together and if they don't cooperate, can be taken separately and edited together.
Photo Shoot Location
Lucky Dog Bark and Brew
2220 Thrift Rd,
Charlotte, NC 28208
About AGoldPhoto
Adam from AGoldPhoto uses photography to tell stories of adoption, rescue and highlight various animal welfare issues. The goal of the photos is to bring traffic to his website, but once you are there, you'll learn something too. His unique approach to working with animals allows him to showcase the pet's personality in ways most people haven't seen. Adam occasionally volunteers at the Humane Society of Tampa Bay to take photos of adoptable animals as well.
You can see his previous stories of rescued and adopted animals here.
---
As seen on:
---
Join the Waitlist
---
---
Road Trip Sponsors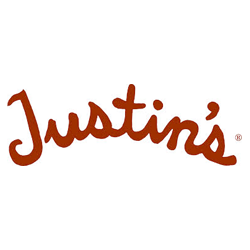 ---